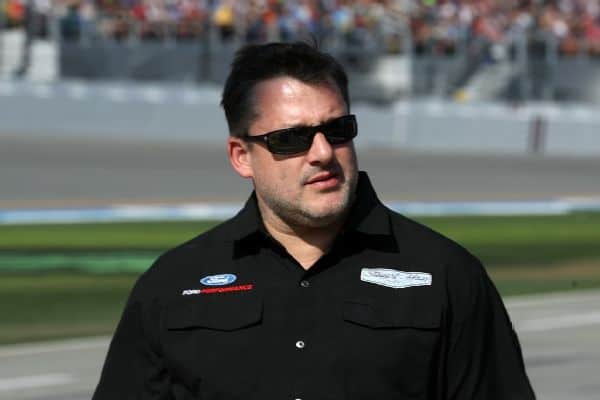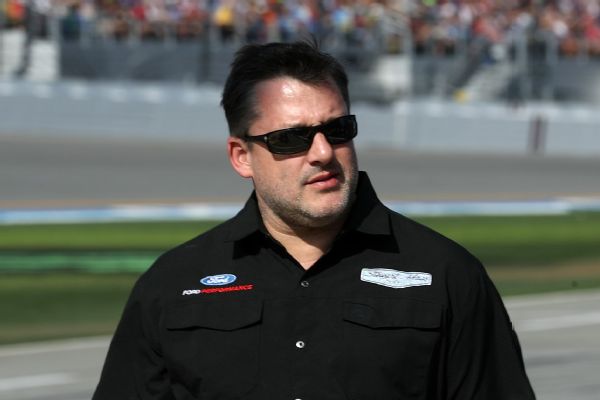 CHARLOTTE, NC — Tony Stewart vil returnere til Fox-sendingsstanden for eliminasjonsrundene søndag for NHRA Nationals på Maple Grove Raceway.
NASCAR Hall of Famer og førsteårs NHRA-lageier vil være i stand for andre løp på rad og NHRAs sluttspillåpning, som går head-to-head søndag med NFL. Stewart, som har kalt flere NASCAR-løp for Fox de siste årene, jobbet med US Nationals i sin NHRA-kringkastingsdebut.
"Med utgangspunkt i sin erfaring som Hall of Fame-fører, et team og baneeier, og relasjonene han har med noen av de største navnene i bransjen, har Tony et unikt perspektiv og kan snakke med nesten alle aspekter av racing med innsikt og troverdighet," sa Frank Wilson, FOX Sports VP Event & Studio Production.
De amerikanske statsborgerne i Indianapolis trakk 840 000 seere under mandagens eliminasjonsrunder med Stewart i båsen. Det markerte en økning på nesten 10 % fra fjorårets Fox-sending av løpet.
Det leder inn til sluttspillåpningen på Maple Grove Raceway, som også avslutter en rekke av åtte av ni NHRA-arrangementer som vises på Fox. NHRAs visepresident for kringkasting Steve Reintjes hyllet Stewarts kjemi med analytikerne Brian Lohnes og Tony Pedregon.
"Tony Stewarts tillegg til US Nationals-sendingen viste seg å være en stor suksess. Det var umiddelbart klart at han har en lidenskap på neste nivå og kunnskap om NHRA dragracing, som sømløst ble oversatt under sendingen," sa Reintjes.
Stewart vil også ha to lag som konkurrerer denne helgen. Hans kone, Leah Pruett, konkurrerer i Top Fuel-divisjonen, og Matt Hagan konkurrerer i Funny Car for førsteårs NHRA-teamet Tony Stewart Racing. Hagan, en tre ganger verdensmester, åpner nedtellingen til mesterskapet på tredjeplass. Pruett, som vant i Denver i år, er rangert som sjuende.