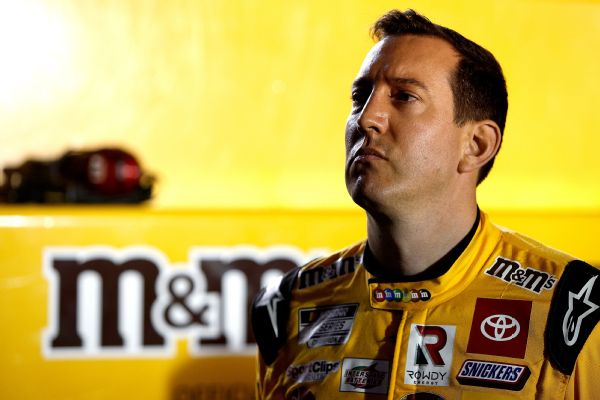 McLaren Racing er i seriøs samtale om å kjøre en fjerde Indianapolis 500-inngang for NASCAR-stjernen Kyle Busch.
Innsatsen vil sannsynligvis bli støttet av Menards ettersom Busch, som forrige uke forlot Toyota og Joe Gibbs Racing etter 15 år for å signere med Richard Childress Racing, har tillatelse til å konkurrere i Indy 500 med et Chevrolet-team.
Busch er innfødt i Las Vegas, og Arrow McLaren SP ble grunnlagt av mangeårig innbygger i Las Vegas, Sam Schmidt. Broren hans, Kurt, kjørte i 2014 Indy 500 for Andretti Autosport og endte på sjette plass.
Samtalene med Busch kommer mens sjefen for McLaren Racing holdt et rådhus torsdag i IndyCar-butikken for å introdusere nye ansatt Brian Barnhart og dempe eventuelle bekymringer over denne ukens plutselige avgang av teampresidenten.
Zak Brown ga ingen tittel for Barnhart, en bransjeveteran som tilbrakte den siste sesongen som strateg for Alexander Rossi hos Andretti Autosport. Rossi vil være en del av Arrow McLaren SPs utvidede trebiler neste sesong, og Barnhart vil rapportere til Brown.
Brown fortalte The Associated Press at han fortsatt var i ferd med å sluttføre strukturen til IndyCar-armens topplederteam og "ansette som en gal" i forkant av den ekstra tredje bilen. McLaren bygger også en toppmoderne butikk i Indianapolis designet for å være lik Formel 1-fabrikken i England.
Det har vært en hektisk sesong for McLaren – og Brown – ettersom organisasjonen har forsøkt å styrke oppstillingene sine på tvers av flere serier med det beste talentet mulig. Det førte til en tvist i Formel 1 med det rivaliserende teamet Alpine om rettighetene til Oscar Piastri, som McLaren vant, og et utkjøp på 15 millioner dollar av Daniel Ricciardo for å åpne et sete for Piastri.
Så var det en langvarig juridisk kamp i IndyCar om rettighetene til 2021-mesteren Alex Palou, som til slutt vil forbli hos Chip Ganassi Racing for den siste sesongen av kontrakten hans. Men han fikk tillatelse til å teste F1-bilen for McLaren forrige uke og forventes å gjøre en full overgang til teamet i 2024 når Ganassi-avtalen hans er ferdig.
Nå har teamet mistet president Taylor Kiel, som begynte i organisasjonen for nesten 15 år siden da Sam Schmidt Motorsports var et Indy Lights-team.
"Det har vært en ære å jobbe for Arrow McLaren SP i mer enn et tiår. Når jeg går bort, er jeg mest stolt av å vokse dette laget til et kraftsenter som kan kjempe om mesterskap og seire hver uke. Nå ser jeg frem til å bruke tid med min egen voksende familie og hva som er neste!" Kiel twitret Onsdag.
Selv om han var vag om hva hans neste trekk er, er det en utbredt oppfatning at Kiel vil bli introdusert på Ganassi så snart hans konkurranseklausul utløper. Det er uklart hva Kiels rolle ville vært; Mike Hull, hans stefar, har vært med Ganassi i mer enn tre tiår og som administrerende direktør driver i hovedsak organisasjonen.
McLaren har bare sagt om Kiel: "Taylor Kiel går av som Arrow McLaren SP-president etter to sesonger. Ettersom teamet vokser til tre biler for 2023 NTT IndyCar Series-sesongen, vil kunngjøringer om teamledelse bli gjort etter hvert."
Barnhart er i mellomtiden tidligere president for løpsoperasjoner og løpsdirektør for IndyCar. Han begynte i Harding Racing i 2017, som utviklet seg til Harding Steinbrenner Racing og ble absorbert av Andretti Autosport.