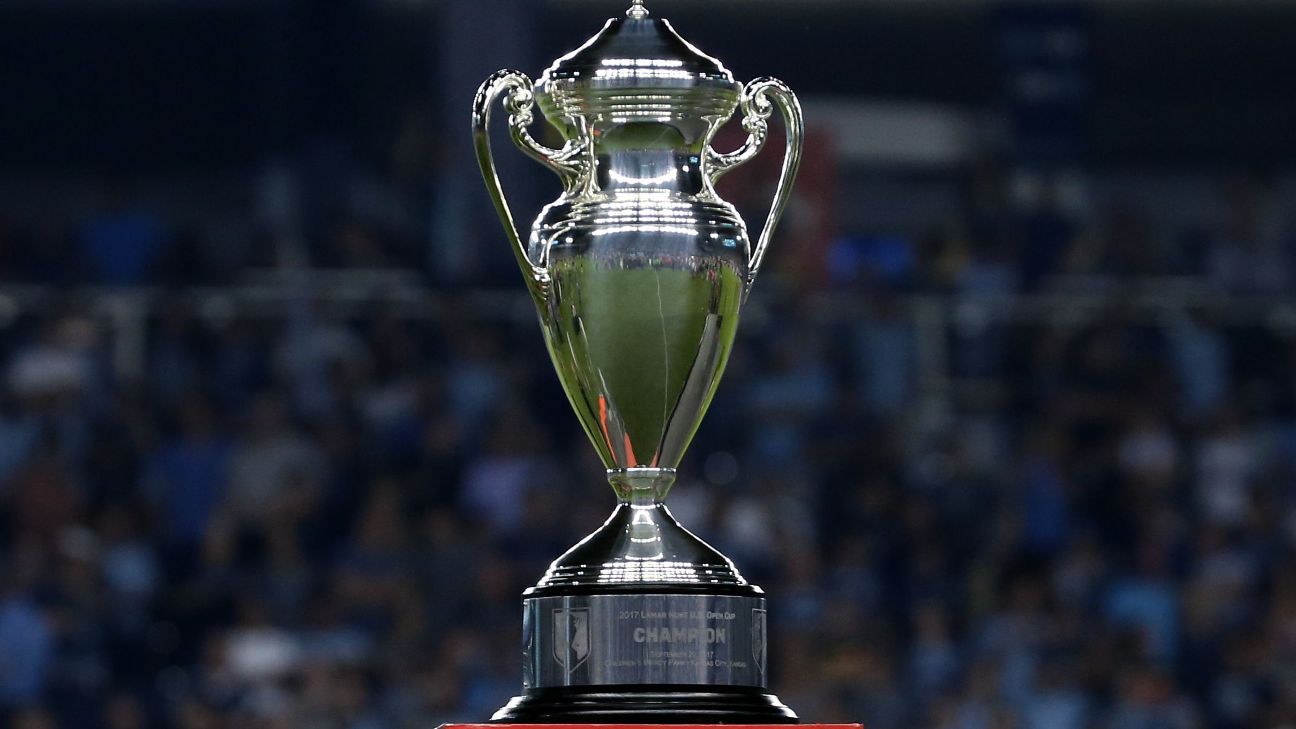 Det amerikanske fotballforbundet har bøtelagt Orlando City SC på grunn av at en av dets ansatte var til stede på treningen i Sacramento Republic før US Open Cup-finalen mellom de to sidene, har kilder fortalt ESPN.
En kilde sa til ESPN at boten, utstedt av dommer- og disiplinærpanelet til forbundets US Open Cup-komité, er i «lave fire tall».
– Stream på ESPN+: LaLiga, Bundesliga, MLS, mer (USA)
Sacramento, som led et 3-0-nederlag mot Orlando i US Open Cup-finalen, hadde anklaget medarbeideren for å spionere på treningsøkten som fant sted i Central Winds Park, en offentlig park i forstaden Winter Springs, Florida mandag før. kampen og påsto at medarbeideren nektet å slutte å se treningen da han ble bedt flere ganger om å gå i løpet av en periode på 30-45 minutter.
Sacramento-ansatte gikk til og med så langt som å parkere to varebiler foran personen for å skjule synet hans på trening, bare for å få ham til å flytte til et annet sted før han til slutt dro.
Panelet fant at mens medarbeideren faktisk var til stede på praksisen, var det ikke i stand til å bevise at spionasje eller informasjonsinnhenting fant sted, eller at personen hadde blitt instruert av Orlandos trenerteam om å observere trening. Ansatte insisterte på at han var der for å møte en venn som trente på et felt i nærheten. Likevel fant panelet at medarbeiderens tilstedeværelse på treningsøkten utgjorde "handlinger i strid med spillets gode", sa en kilde til ESPN, og en nominell bot ble utstedt.
Seksjon 306 i USSFs US Open Cup-håndbok sier: "Enhver kan sende inn en klage til panelet om en handling eller passivitet fra et Open Cup-lag, enkeltperson eller gruppe eller organisasjon som deltar i Open Cup-konkurransen. Panelet skal avgjøre om atferd det klages over er eller vil være i strid med spillets beste. Panelet skal iverksette tiltak det anser som hensiktsmessig med hensyn til alle som er involvert i klagen, i henhold til underseksjon (c) i denne delen."
Håndboken legger til: "Bortsett fra å omstøte kampresultater eller gi mandat til omspilling av en kamp, ​​kan panelet iverksette alle handlinger det anser som hensiktsmessig, inkludert suspensjon eller bot, eller begge deler, for alle saker som vurderes av det under denne policyen. Panelet kan bare vurder å gi et mandat til en omspilling av et spill eller å rykke frem et lag som tapte hvis en protest er inngitt. Panelet kan utøve skjønn i tilfeller der et lag sender inn en protest til kommissæren etter at fristen har utløpt i tilfelle omstendigheter angående tilgjengeligheten av informasjon etter fristens utløp garanterer dette skjønnet."