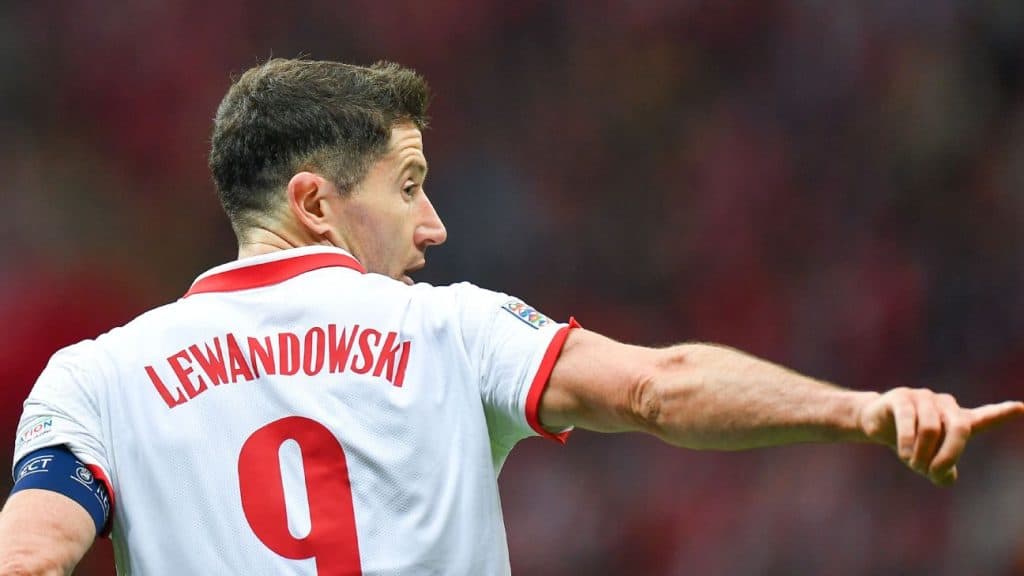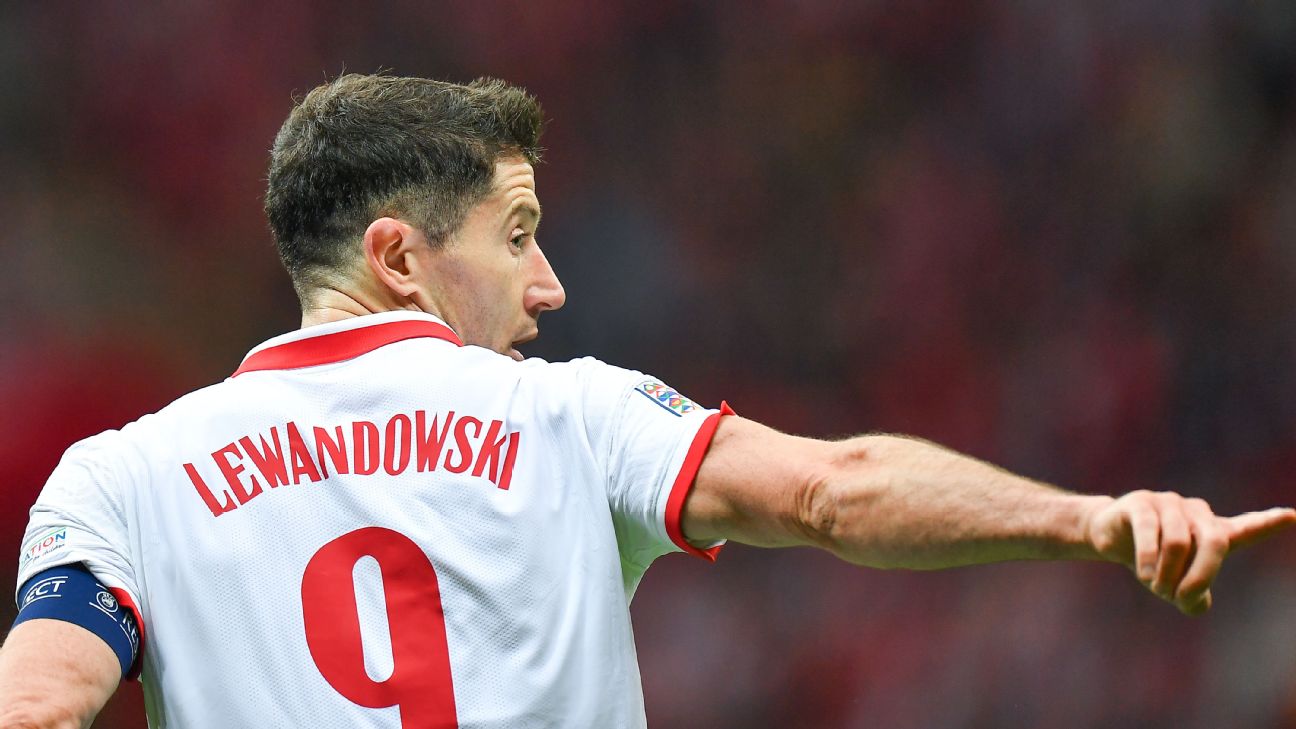 Robert Lewandowski økte støtten til Ukraina tirsdag da den polske kapteinen lovet å ta med seg et armbind i landets blå-gule flaggfarger til VM i november.
Lewandowski viste først sin motstand mot den russiske militærinvasjonen av Ukraina få dager etter at den startet i februar. Han ba Polen boikotte Russland i en VM-kvalifiseringskamp.
Den to ganger FIFA-verdensspilleren mottok sin gave fra ukrainske storspiller Andriy Shevchenko på Polens nasjonalstadion i Warszawa.
– VM-sluttspill og kampoppsett
"Takk Andriy. Det var en glede å møte deg!" Lewandowski skrev på sin Instagram-konto. "Det vil være en ære for meg å bære dette kapteinsbindet i Ukrainas farger til verdensmesterskapet."
Stjernespissens offentlige holdning bidro til å sikre at Polen ikke spilte mot Russland i en semifinale i VM-kvalifiseringssluttspillet i Warszawa 24. mars.
"Vi kan ikke late som om ingenting skjer," sa Lewandowski da, to dager før FIFA og UEFA utestengt russiske lag fra internasjonale konkurranser – og dermed fjernet Russland fra verdensmesterskapet.
Etter at Polen gikk videre gjennom sluttspillet til verdensmesterskapet i Qatar, tapte Ukraina mot Wales i en sluttspillfinale som ble utsatt til juni for å hjelpe laget med å forberede seg midt i krigen som stengte hjemmefotballen.
Polen vil spille i gruppe C med Argentina, Mexico og Saudi-Arabia 20. november-des. 18 turnering
Fotballbåndene mellom Polen og Ukraina, som var vertskap for EM i 2012, har sett ukrainske landslag og klubblag spille "hjemmekamper" i internasjonale konkurranser på polske stadioner denne sesongen.
Ukraina vil fullføre sitt UEFA Nations League-program i Polen neste uke, og er vert for Skottland i Krakow.
Shevchenko, vinneren av Ballon d'Or i 2004 da en fremtredende spiss med AC Milan, trente Ukraina-laget da de nådde EM 2020-kvartfinalen i fjor.
UEFA bekreftet også tirsdag at Russland ikke ville få delta i EM i 2024.