engelskmann Matt Fitzpatrick vant US Open og vant sin første major på samme bane der han tok den amerikanske amatørtittelen ni år tidligere.
Fitzpatrick skjøt 2-under 68 på The Country Club for å avslutte turneringen på 6-under 274 og slo Will Zalatoris og Scottie Scheffler med én.
Ledende med ett skudd, hektet Fitzpatrick sin drive på nr. 18 inn i en bunker til venstre for fairway. Men han traff midten av greenen og toputtet fra 18 fot for par. Zalatoris hadde en 14-fots birdie-putt å uavgjort, men bommet med en brøkdel.
Dette markerte den andre strake andreplassen på en major for Zalatoris, som tapte mot Justin Thomas i sluttspillet forrige måned på PGA Championship. Det var Zalatoris' sjette topp-10-plassering på syv majors siden han gjorde sin store debut på Winged Foot i US Open i 2020.
Fitzpatrick slo 17 greener i regulering. Han blir den første engelskmannen som vant US Open siden Justin Rose på Merion i 2013, samme år som Fitzpatrick vant US Amateur på The Country Club.
Han slutter seg også til Jack Nicklaus som den eneste spilleren som har vunnet både US Open og amatør på samme bane. Nicklaus vant på Pebble Beach i 1961 og 1972.
Rapportering fra Associated Press
---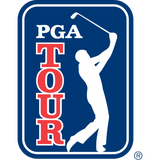 Få mer fra PGA Tour Følg favorittene dine for å få informasjon om spill, nyheter og mer.
---
---