Antonio Conte og Thomas Tuchel ble begge utvist etter sammenstøt etter sluttsignalet av en heftig 2-2 uavgjort mellom Chelsea og Tottenham med en utligning i det sjette minuttet av stoppetiden av Spurs-spissen Harry Kane på søndag.
Da de håndhilste på banen, virket det som om Tuchel ikke slapp grepet og antydet at Conte så ham inn i øynene. Dytting og dytting fulgte, akkurat som det hadde vært mellom de to managerne i det tekniske området under kampen på Stamford Bridge. De fikk da røde kort.
Conte feiret Tottenhams første utligning, av Pierre-Emile Højbjerg i det 68. minutt, ved å stange inn i brystet på Tuchel, og utløste en nærkamp mellom de to trenerteamene.
Så, etter at Reece James satte Chelsea foran på den 77., satte Tuchel av sted på en spurt forbi Conte og ned langs sidelinjen, og knyttet neven i ren fornøyelse.
Kanes mål kom i det sjette av sju tilleggsminutter, spissen kikket inn en heading som tok en touch av låret til James før han gikk i nettet.
Kalidou Koulibaly hadde ført Chelsea i ledelsen i det 19. minutt ved å møte en dyp corner fra Marc Cucurella med en fantastisk volley som fløy høyt inn i nettet for hans første mål siden han kom til offseason fra Napoli.
Tottenham, som først kom til live etter introduksjonen av Richarlison, avsluttet en serie med fem strake tap for Chelsea i alle konkurranser, men holdt seg fast på bare én seier på Stamford Bridge siden Premier League startet i 1992.
Begge lag har fire poeng på to kamper.
Rapportering fra Associated Press.
---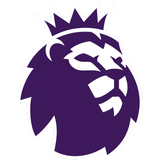 Få mer fra engelsk Premier League Følg favorittene dine for å få informasjon om spill, nyheter og mer.
---
---