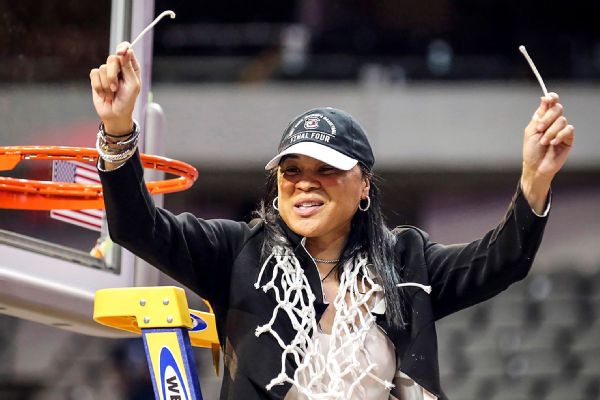 DARLINGTON, SC — Dawn Staley vil være foran igjen, denne gangen på Darlington Raceway.
South Carolinas to ganger nasjonale mesterskapstrener for kvinner vil kjøre tempobilen for det første løpet av sluttspillet i NASCAR Cup Series – Southern 500 4. september.
Staley deltok på arrangementet i 2017 etter programmets første NCAA-turneringskrone.
"Nå, som jeg vet hva jeg går inn for, gleder jeg meg til å komme tilbake på banen igjen," sa hun i en uttalelse.
Staley sa at NASCAR-sjåfører, ansatte og fans ønsket henne velkommen sist gang. Hun satte pris på at fordi supportere er så knyttet til sporten deres, "akkurat som kvinnebasketballfans er til lagene deres."
Gamecocks ledet landet forrige sesong i basketball hjemmeoppmøte for kvinner med 12 431 per kamp.
Denne høsten vil Staley være inne i sin 15. sesong i South Carolina, som vil ha flere av sine toppspillere tilbake neste sesong, og starter med regjerende AP Player of Year i Aliyah Boston.
Gamecocks beseiret UConn i april for å kreve programmets siste NCAA-krone.