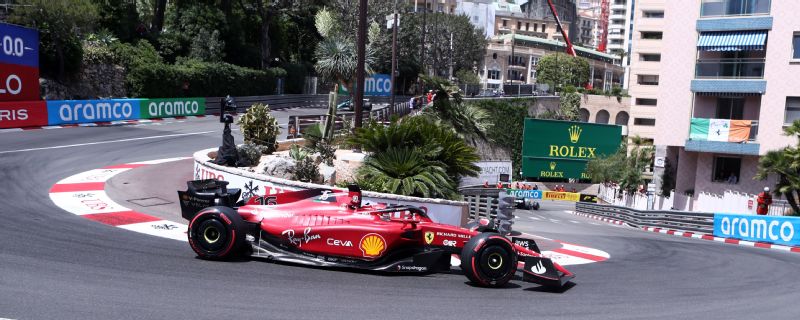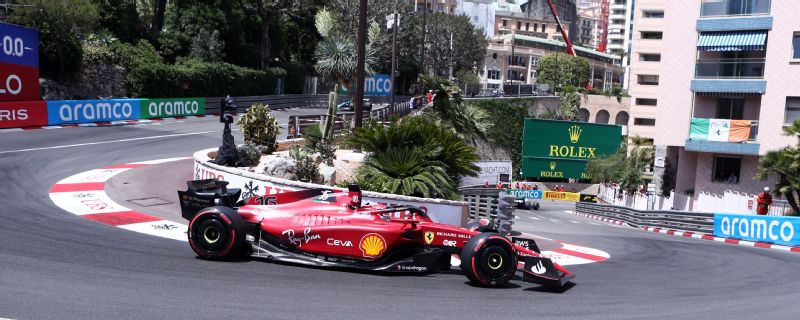 Monaco Grand Prix vil fortsette i Formel 1 i minst en sesong til, har 2023-programutgivelsen bekreftet.
Den rekordstore 24-løpskalenderen starter med Bahrain Grand Prix i begynnelsen av mars og avsluttes ved Abu Dhabi Grand Prix i slutten av november.
F1 har også bekreftet at den første Las Vegas Grand Prix noensinne vil finne sted lørdag 18. november.
Bare tre F1-løp har ikke funnet sted på en søndag, det siste var for 38 år siden i Sør-Afrikas Grand Prix i 1985.
Løpet, som foregår på en krets som inkluderer byens berømte Strip, vil være det tredje løpet i USA, med begivenheter i Miami og Austin.
løpsplan for 2023
5. mars – Bahrain Grand Prix
19. mars – Saudi-Arabias Grand Prix
2. april – Australias Grand Prix
16. april – Kinesisk Grand Prix (TBC)
30. april – Aserbajdsjan Grand Prix
7. mai – Miami Grand Prix
21. mai – Emilia Romagna Grand Prix
28. mai – Monaco Grand Prix
4. juni – Spansk Grand Prix
18. juni – Canadian Grand Prix
2. juli – Østerrikes Grand Prix
9. juli – Britisk Grand Prix
23. juli – Ungarns Grand Prix
30. juli – Belgias Grand Prix
27. august – Dutch Grand Prix
3. september – Italiensk Grand Prix
17. september – Singapore Grand Prix
24. september – Japansk Grand Prix
8. oktober – Qatar Grand Prix
22. oktober – USAs Grand Prix
29. oktober – Meksikansk Grand Prix
5. november – Brasiliansk Grand Prix
18. nov – Las Vegas Grand Prix
26. nov – Abu Dhabi Grand Prix
Den kinesiske Grand Prix er fortsatt ikke bekreftet på grunn av COVID-19.
Kalenderen ser noen logistiske endringer. Den belgiske Grand Prix har flyttet fra den ene siden av august sommerferien til den andre og finner nå sted etter den ungarske Grand Prix.
I år dannet Belgia en trippelheader med Nederland og Italia, men disse to vil være en dobbel header i 2023.
Belgias plass på rutenettet er hjulpet av det faktum at Kyalami ikke vil være klar til å være vertskap for en sørafrikansk Grand Prix før i 2024. Den populære Spa-Francorchamps-kretsen er det mest sannsynlige løpet for å slippe av kalenderen for å gjøre plass.
Sesongen 2023 vil inneholde to trippelhoder – Emilia Romagna-Monaco-Spania og USA (Austin)-Mexico-Brasil.
Miami Grand Prix finner sted 7. mai, en uke etter Aserbajdsjan Grand Prix i Baku, og skaper en ganske brutal back-to-back for F1-lagene.
Qatar Grand Prix, som ble vist for første gang i 2021, returnerer som planlagt. Qatar er ikke vertskap for et arrangement i år på grunn av verdensmesterskapet.
F1-sjef Stefano Domenicali sa: "Vi er glade for å kunngjøre 2023-kalenderen med 24 løp rundt om i verden. Formel 1 har enestående etterspørsel etter å være vertskap for løp og det er viktig at vi får balansen riktig for hele sporten.
"Vi er veldig fornøyde med det sterke momentumet som Formel 1 fortsetter å oppleve, og det er gode nyheter at vi vil kunne bringe våre lidenskapelige fans en blanding av spennende nye steder som Las Vegas til mesterskapet med høyt elskede arenaer over hele Europa, Asia og Amerika."