To av PGA Tour De største stjernene kommer sammen for å lage en serie arrangementer, ettersom LIV Golf fortsetter å plukke noen av turens største navn.
Tiger Woods og Rory McIlroy lager endagsarrangementer som vil få noen av turens beste spillere til å møte hverandre head-to-head i ikke-grønt gress, stadionmiljøer, rapporterte Golfweeks Eamon Lynch mandag. Serien vil utfylle PGA Tours tidsplan og forventes å starte i 2024, la Lynch til.
Et møte kun for spillere blant medlemmer av PGA Tour ble holdt under BMW Championship 16. august, med Woods som ble med på møtet etter å ha vært ute siden The Open Championship i juli. Møtet ble kalt inn i kjølvannet av at LIV Golf la til flere stjerner fra PGA Tour, som Brooks Koepka, Bryson DeChambeau og Bubba Watson.
Woods og McIlroy har faktisk diskutert ideen i nesten to år, og brukt LIV Golf-situasjonen som en grunn til å gå videre med å lage serien, ifølge Lynch. Duoen sa til andre PGA Tour-spillere at satsingen vil tillate dem å bygge langsiktig egenkapital i arrangementene, la Lynch til.
McIlroy var lidenskapelig opptatt av møtet da han snakket med journalister i forrige uke.
"Vi må samle de beste gutta oftere enn vi gjør," sa McIlroy.
McIlroy delte også at stjernene i sporten må finne ut en nøyaktig plan for hvordan de skal styrke PGA Tour.
"Det er det vi jobber gjennom, ikke sant?" sa McIlroy. "Hva er kortsiktig, hva er mellomlang sikt, hva er langsiktig. Det er noe vi må finne ut av."
PGA Tour-kommisjonær Jay Monahan forventes å kunngjøre flere detaljer ved Tour Championship senere denne uken, ifølge Lynch.
---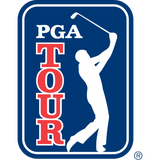 Få mer fra PGA Tour Følg favorittene dine for å få informasjon om spill, nyheter og mer.
---
---