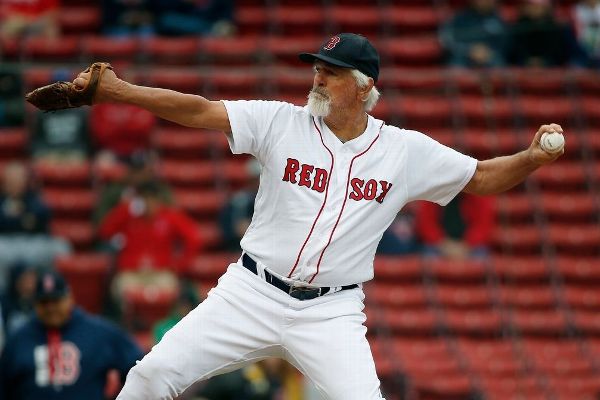 Tidligere Boston Red Sox pitcher Bill Lee hadde sluttet å puste etter å ha kollapset i bullpen under et utstillingsspill, men ambulansepersonell og to sjokk med en hjertestarter hjalp til med å gjenopplive den 75 år gamle pitcheren, ifølge et vitne på stedet.
"Uten umiddelbar intervensjon tror jeg ikke han ville vært her i dag," sa Town of Thunderbolt-administrator Bob Milie til Associated Press på lørdag, en dag etter hjerteepisoden under et spill for den populære Savannah Bananas.
"Han pustet ikke," sa Milie, som også er brannmann i Georgia-byen noen kilometer fra Savannah. — Det var veldig, veldig grusomt.
Banansjef Eric Byrnes la ut et bilde til Twitter om seg selv med Lee – et medlem av Boston Red Sox Hall of Fame – ved Memorial Health University Medical Center på lørdag.
Bill "Spaceman" Lee føler seg FRISK 🙏 pic.twitter.com/DT40kyJWjI

— Eric Byrnes (@byrnes22) 20. august 2022
En av Lees døtre ankom byen og var på sykehuset sammen med ham, sa teampresident Jared Orton.
"Hun sa at han er ved godt mot og fortsetter å bli evaluert for neste skritt i bedring, men oppfører seg absolutt som seg selv," sa Orton i en e-post til AP.
Orton sa at et medlem av Bananas' frontkontor bodde hos Lee på sykehuset etter midnatt.
Milie var på Grayson Stadium for å se Bananas, et underholdende lag kjent for sin knallgule uniform og sine klovnerier på og utenfor banen. Kampen mot Party Animals var på ESPN2.
Lee, kjærlig kalt "Spaceman" for sin uærbødige tilnærming i løpet av dagene med Red Sox og Montreal Expos, hadde tidligere spilt for Bananas. Da han dro ned fredag ​​kveld, trodde noen på ballparken på et øyeblikk at det kunne ha vært en del av lagets "Bananas Ball"-opptreden.
"Du vet aldri med Bananas. Det var som "er dette … Vent, dette er definitivt ikke en del av showet," sa Milie.
Milie, som ikke var en del av teamet som behandlet Lee, berømmet alle EMT, politi, brannmenn og redningspersonell på stedet for deres raske handling.
Milie sa at Lee ble sjokkert to ganger med hjertestarteren på banen.
"Den andre, som så ut til å gjøre susen, fikk hjertet til å slå," sa han.
Lee var i stand til å forlate banen med assistanse, og spillet ble senere gjenopptatt.
På 14 sesonger med Boston og Montreal gikk Lee 119-90. En All-Star i 1973, venstrehenderen hjalp til med å kaste Red Sox inn i 1975 World Series og startet kamp 7 mot Cincinnati. Lee gikk ut i den syvende omgangen og Boston tapte senere for Cincinnati 4-3.
Associated Press bidro til denne historien.