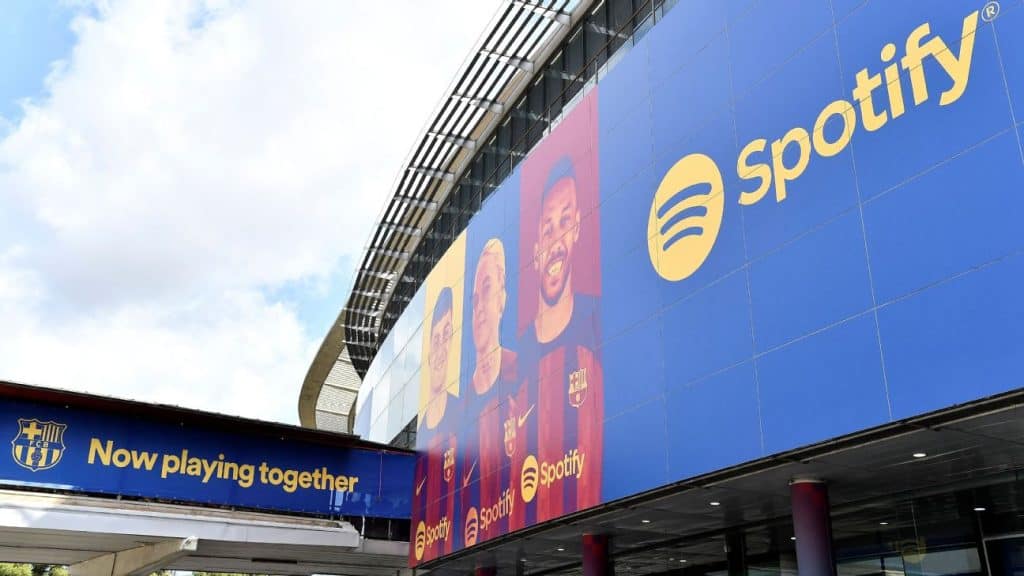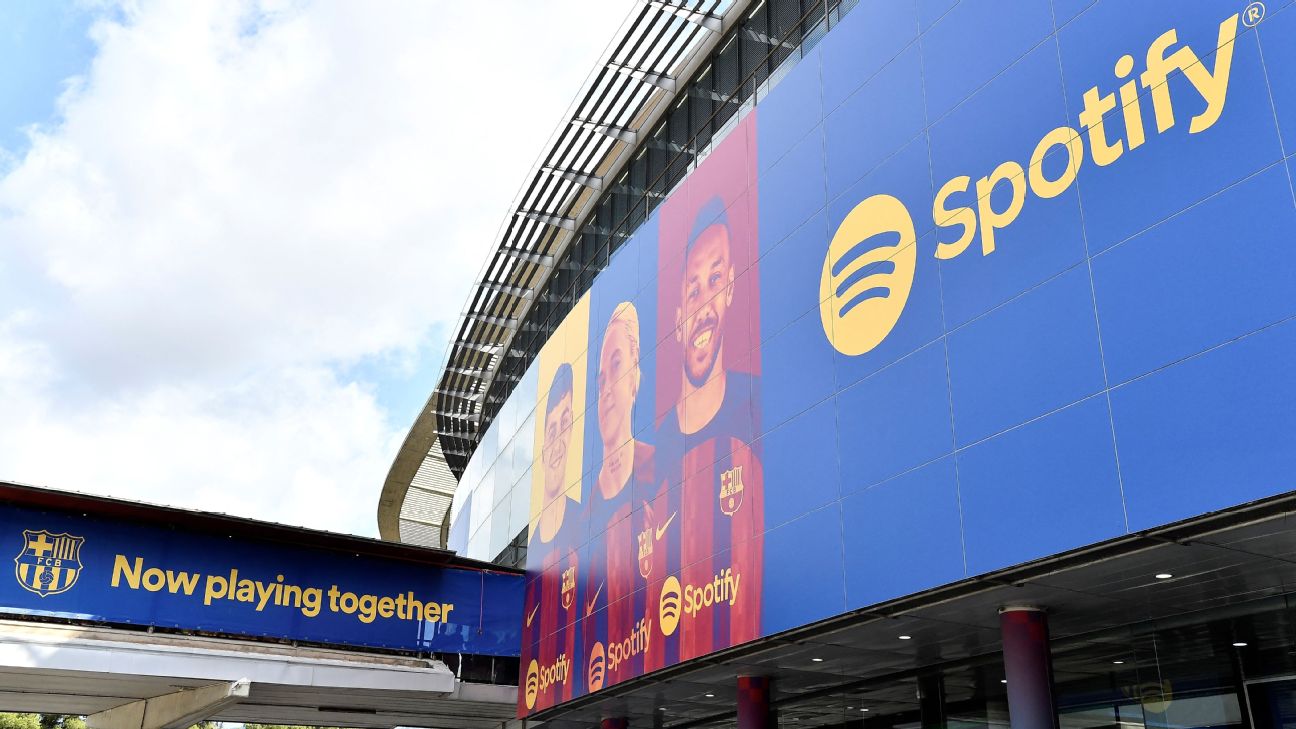 Barcelona har annonsert et overskudd på €98 millioner for kampanjen 2021-22 og spår at de vil tjene ytterligere €271 millioner i inneværende sesong.
Barca sier at inntektene i fjor var €1,017 milliarder, noe som gjorde at de kunne tjene penger for første gang siden pandemien.
– Stream på ESPN+: LaLiga, Bundesliga, MLS, mer (USA)
Den katalanske klubben sier at de forventer at inntektene vil stige til €1,255 milliarder denne sesongen, noe som i stor grad skyldes salget av klubbens eiendeler i løpet av sommeren.
Forrige sesongs regnskap ble også styrket av salget av 10% av klubbens innenlandske TV-rettigheter til det globale investeringsselskapet Sixth Street i slutten av juni.
Denne avtalen var verdt over 200 millioner euro og ble fullført like før 30. juni, som er fristen for regnskapsåret.
Barca solgte ytterligere 15 % av sine LaLiga TV-rettigheter til Sixth Street i juli for over 300 millioner euro og deretter to 24,5 % eierandeler i Barca Studios for rundt 200 millioner euro i drift, som er tatt med i inntektene for sesongen 2022-23.
Barca Studios er klubbens interne produksjonsselskap som etter investering nå også skal fokusere på web3- og blockchain-prosjekter.
Det markerer en bemerkelsesverdig snuoperasjon fra 2020-21, da Barca registrerte tap på over 400 millioner euro og ikke hadde råd til å registrere Lionel Messis nye kontrakt innenfor den LaLiga-pålagte kostnadsgrensen, noe som førte til at argentineren sluttet seg til Paris Saint-Germain på en gratis overgang.
I januar i fjor hadde Barcas forbruksgrense – beløpet per sesong LaLiga tillater klubber å bruke på lønn og amortisering av overgangsgebyrer – falt til -144 millioner euro, den eneste negative grensen i ligaen.
Imidlertid har salget av klubbens eiendeler og spådd fortjeneste gjort det mulig for denne grensen å vokse til over €650 millioner, som bekreftet av LaLiga tidligere denne måneden.
Det tillot Barcelona å bruke over 150 millioner euro om sommeren på Robert Lewandowski, Raphinha og Jules Konde, mens Franck Kessie, Andreas Christensen, Marcos Alonso og Hector Bellerin også kom som gratisspillere.
Barca ser resultatene på banen — de er ubeseiret i LaLiga, to poeng bak lederne Real Madrid — men må fortsatt jobbe hardt for å redusere lønnsregningen.
På grunn av den eksepsjonelle karakteren til en stor del av inntektene deres kommer fra engangssalget av eiendeler, har LaLiga advart om at de fortsatt må kutte utgiftene siden grensen kan falle igjen neste sesong.
«Barcelonas grense er [up to] €656 millioner og de trengte hele dette beløpet, det er derfor de fortsatt registrerte spillere i siste liten, sa LaLiga-president Javier Tebas ved presentasjonen av utgiftsgrensene denne måneden.
"Uten [sale of assets], det blir kanskje ikke så høyt neste sesong. De må kanskje redusere lønnsregningen, selge spillere eller til og med [sell more] eiendeler. jeg tror [Barca's vice president Eduard] Romeu har sagt at de trenger det til å være på rundt €400 og noe millioner. Men de vet alt om dette, det vil være vanskelig for dem å opprettholde [the new limit] neste sesong."